Releases


2002 - Vocal 2step Garage Mix (Gvozd Records) Tape
2005 - Bass Vibin' (Petrodisc) CD
2005 - R'n'B Exclusive (Gala Records) CD
2006 - R'n'B Exclusive vol. 2 (Gala Records) CD
2007 - R'n'B from Two Capitals (KDK Records) 2CD
2007 - 2Step 4ever (Stereosound) CD
2007 - Garage Remixes (Stereosound) CD
2011 - Digital Bootz 6 (Digital Bootz)
Photos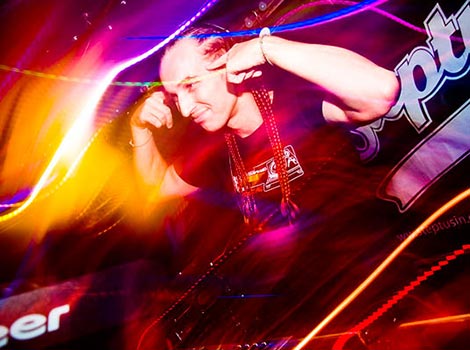 Remixes
Murphy - Moscow Love (DJ Altero remix)

Anzhelika Varum - Lao (DJ Altero remix)

Elektronik - Komarovo (DJ Altero remix)

Yana Kay - Spegniamo La Luce (DJ Altero remix)

Yu-La - Winter (DJ Altero remix)

Murphy - Sometimes in Summer (DJ Altero remix)

Yana Kay - You and Me (DJ Altero remix)

Yu-La - Look Around (DJ Altero remix)

Miss Russia - Hochesh Ya Zabudu (DJ Altero remix)

DJ Starshy - Kto ty Mne (DJ Altero remix)

Murphy - Party 4 2 (DJ Altero remix)

Yu-La - Budet Dozhd (DJ Altero remix)

Osnovnoy Instinkt - V Posledny Raz (DJ Altero remix)

Fabrika - On (DJ Altero remix)

Yu-La - Sonata (DJ Altero remix)

Knara - Lyubov Posle (DJ Altero remix)

Yana Kay - You and Me (DJ Altero club remix)

DJ Altero vs. Vivaldi - Four Seasons

Robin Thicke - Lost Without U (DJ Altero remix)

NewTone - Sad Song (DJ Altero remix)

Leona Lewis - Trouble (DJ Altero remix)

Garry Schyman - Trip The Light (DJ Altero remix)

PSY - Oppa Gangnam Style (DJ Altero remix)

The Wanted - Chasing The Sun (DJ Altero Remix)

DJ Altero feat. V.Ray - Not The Same

Carly Rae Jepsen - Call Me Maybe (DJ Altero Remix)

Music Hayk - Love Story (DJ Altero 2step Remix)

MyZZa - Farewell (DJ Altero Remix)

ТвояVina - Tvoya vina (DJ Altero 2step remix)

Bio
After many years of being in drum'n'bass and hip-hop movements in 2001 Alex was blown away by new wave of music from UK. It was 2step garage and it was love from the first sight. Unfortunately in Russia at that time almost nobody had known this great kind of music. Alex decided to fix it. "If nobody wants to play this music then I'm gonna play it!" So this is how Alex became a dj.

Quite fast he was known as number one UK Garage DJ from Russia, "Godfather of 2step mafia" and his mission was to popularize this style of music in his country. The following was: numerous parties all over the country and especially in Moscow, the opening UK Garage Internet portal www.2step.ru, which was and still is the main Russian resource of UK Garage music.

Being successful 2step DJ was not enough for him, so Alex started to play Hip-Hop and R&B music. It was more commercial at that time and DJ Altero with his brilliant hip-hop sets was highly demanded on many parties. Once he was representing his country, Russia, at International Music Festival "R'n'B Industry 2005".

Altero also is a producer. He was always carrying some white label vinyls with his own remixes to make dancefloor go crazy. Finally he has released the one and only 2step garage album in Russia "Garage Remixes". With the latest release "2step 4ever", which collected the best tunes in genre for many years, it was a huge benchmark and achievement in garage movement in Russia.

After that Alex decided to give a way for young DJs and he moved to Thailand where he couldn't stop djing. Now he is a well-known DJ in Phuket. As for UKG he is still up to producing new tracks and remixes.
Your support and feedback